Level: Intermediate/Advanced
Access: unlimited forever, you can watch this workshop as many times as you want from anywhere in the world.
Are you ready for an ultimate challenge? If you made some mosaics on your own and want to advance your skills to the next level, if you are looking for a detailed in-depth instruction with an abundance of tips and explanations, this workshop is for you!
"Peony Mosaics" is an ultimate workshop that shows you the entire process of making the Peony from start to finish.
You will learn how to:
choose and edit your design in Google Photos or Apple Photos, and a demo on how to do it in a Photoshop
create an underpainting (optional step)
work on a larger scale: this project is 20"x23" in size
design transfer methods
choose substrate
choose appropriate colors and build a color library and a color gradient
cut glass into brush-stroke style cuts
appropriately use and maintain tools
draw out andamento
work using "direct method" by gluing tiles directly onto a board
shade the petals
work on the background
mix grouts and pigments and grout in multiple colors
frame your piece
This intermediate to advanced level workshop is about the process, both, creative and mosaic-making. Through demos and featured work-times Yulia Hanansen showcases how her thought process guides her through creating a mosaic project.
"Peony Mosaics" features close to 4 hours of detailed instructions, hands-on demos, and viewing time. This workshop will put you on a path of working on your art independently.
Once purchased, this workshop is for you to keep forever.
Note: this workshop is for intermediate and advanced level students. If you never made mosaics before it is recommended that you take "Stained Glass for Beginners" workshop first (see other workshops on this website).
In-person value of this 1-week long workshop is $600, plus materials.
This workshop is also available as a Course Pack bundle that includes "Peony Mosaics" + "Iris Flower Mosaics" and is offered at a 15% discount rate for both workshops at any time. https://www.learnfinearts.com/p/peony-mosaics-iris-flower-mosaics-course-pack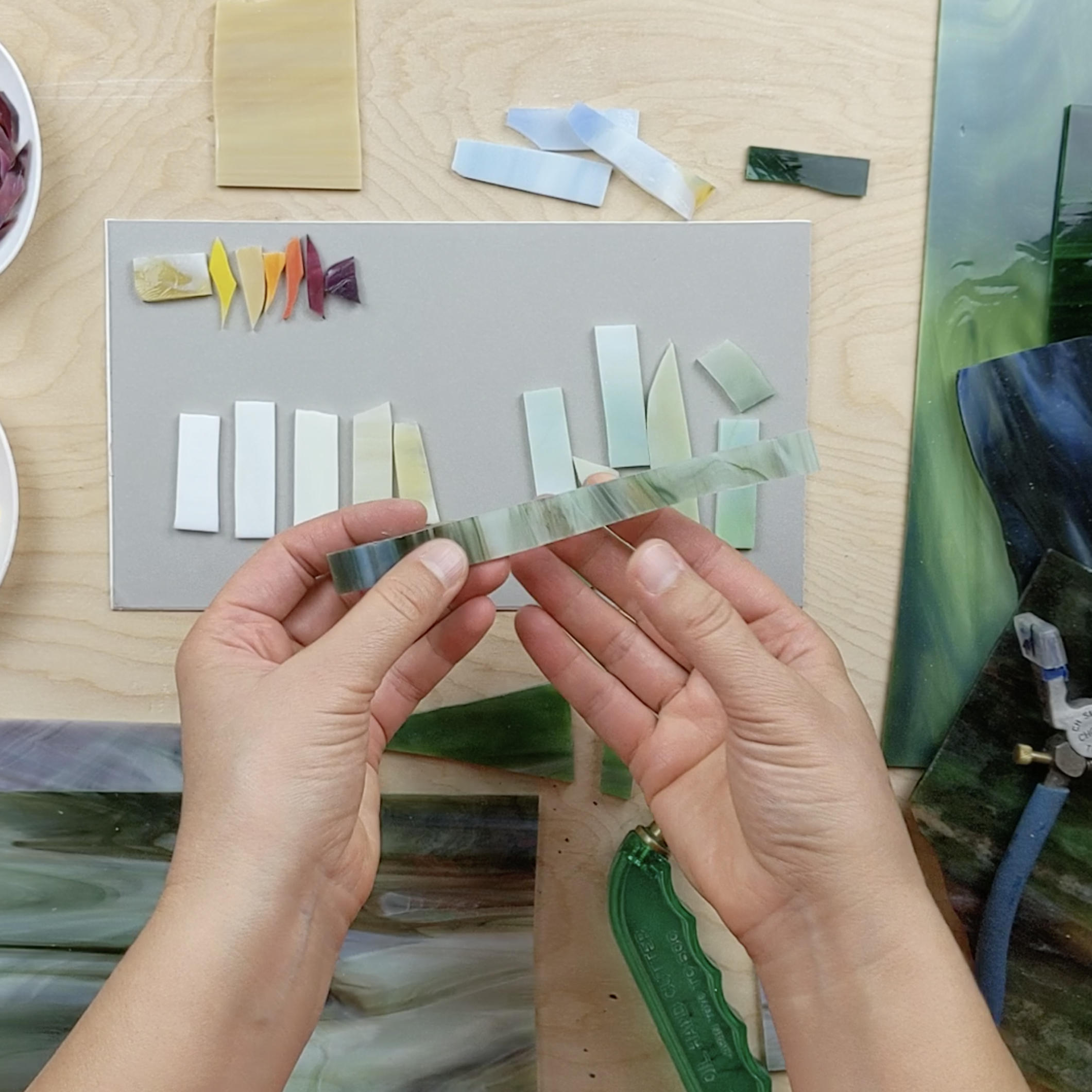 Learn how to build a color gradient to be used in shading of petals in your flower.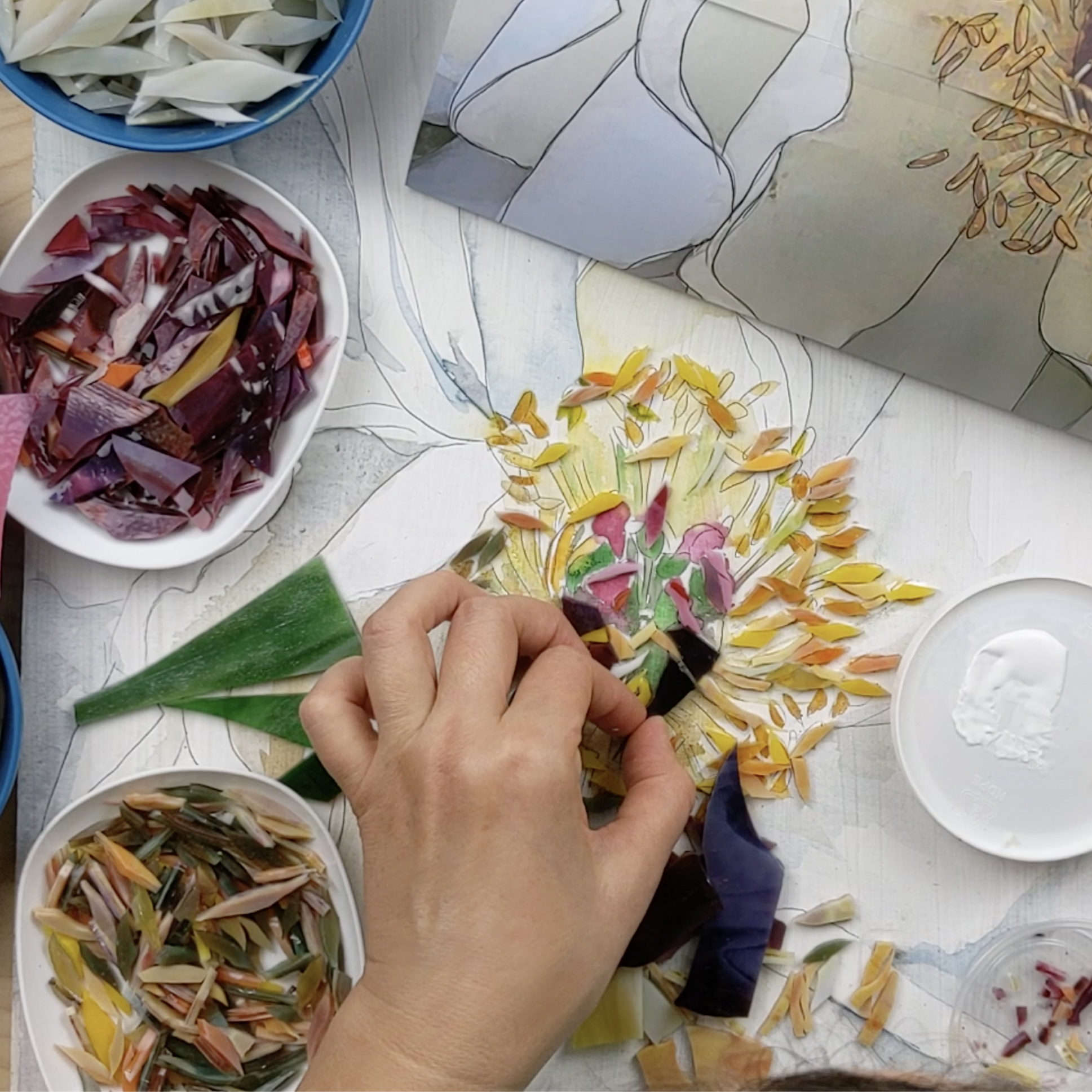 Mosaic a Center of Flower
Watch a demo on how to mosaic all the details in the center of flower.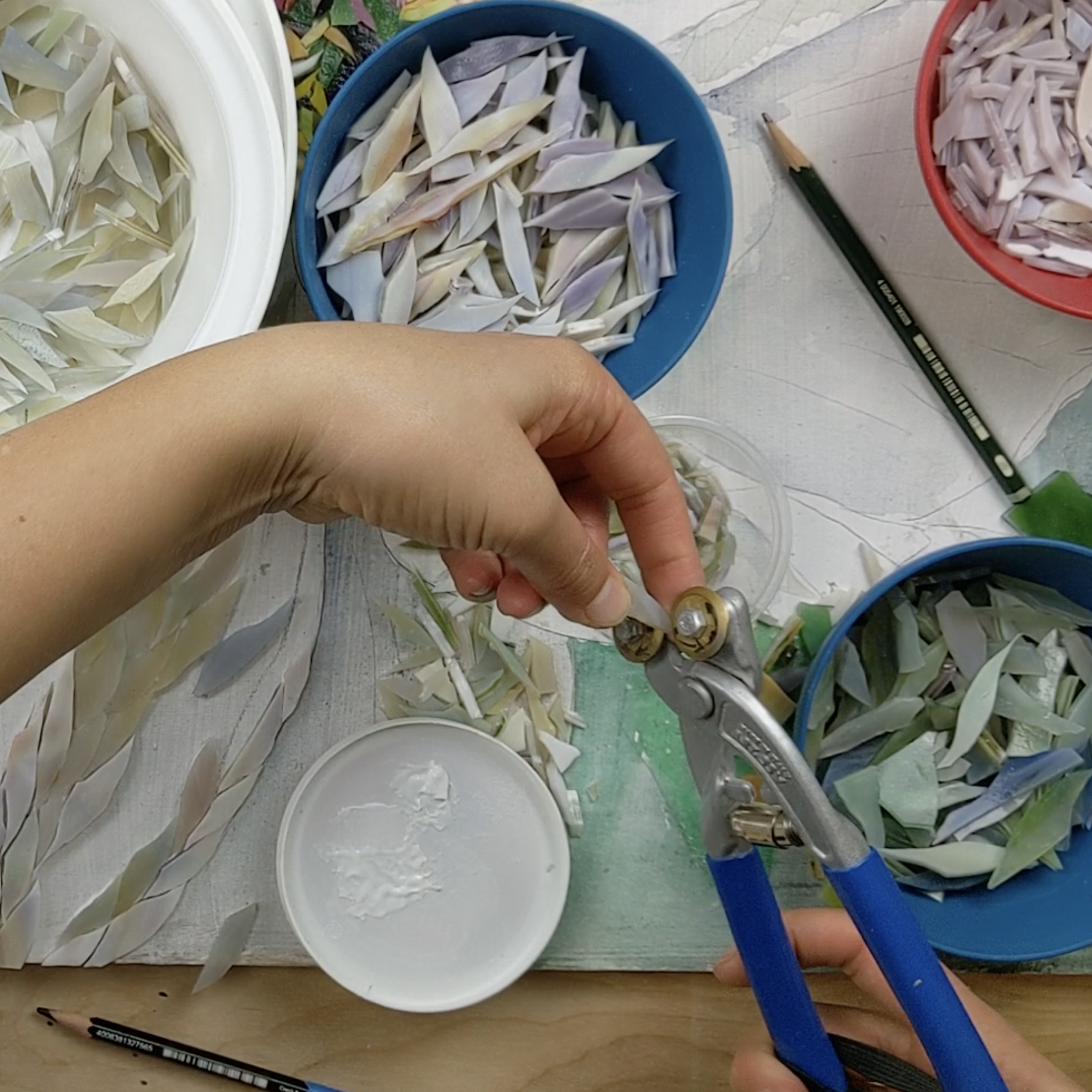 Watch a precision nipping demo and shape your pieces to perfection.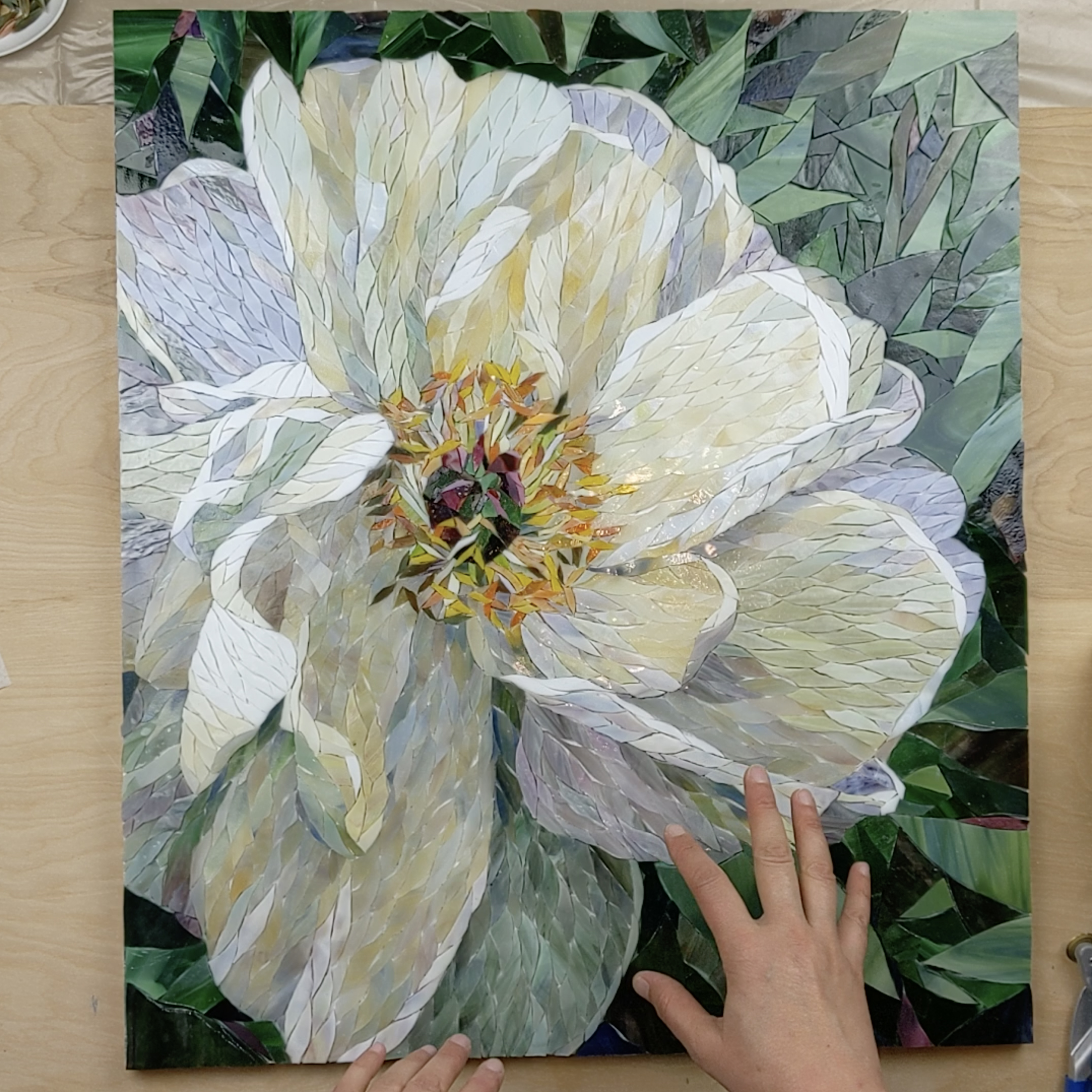 Watch short lectures on how to work on all the details in this flower from mosaicing a center, to shading petals, to designing an "out of focus" background.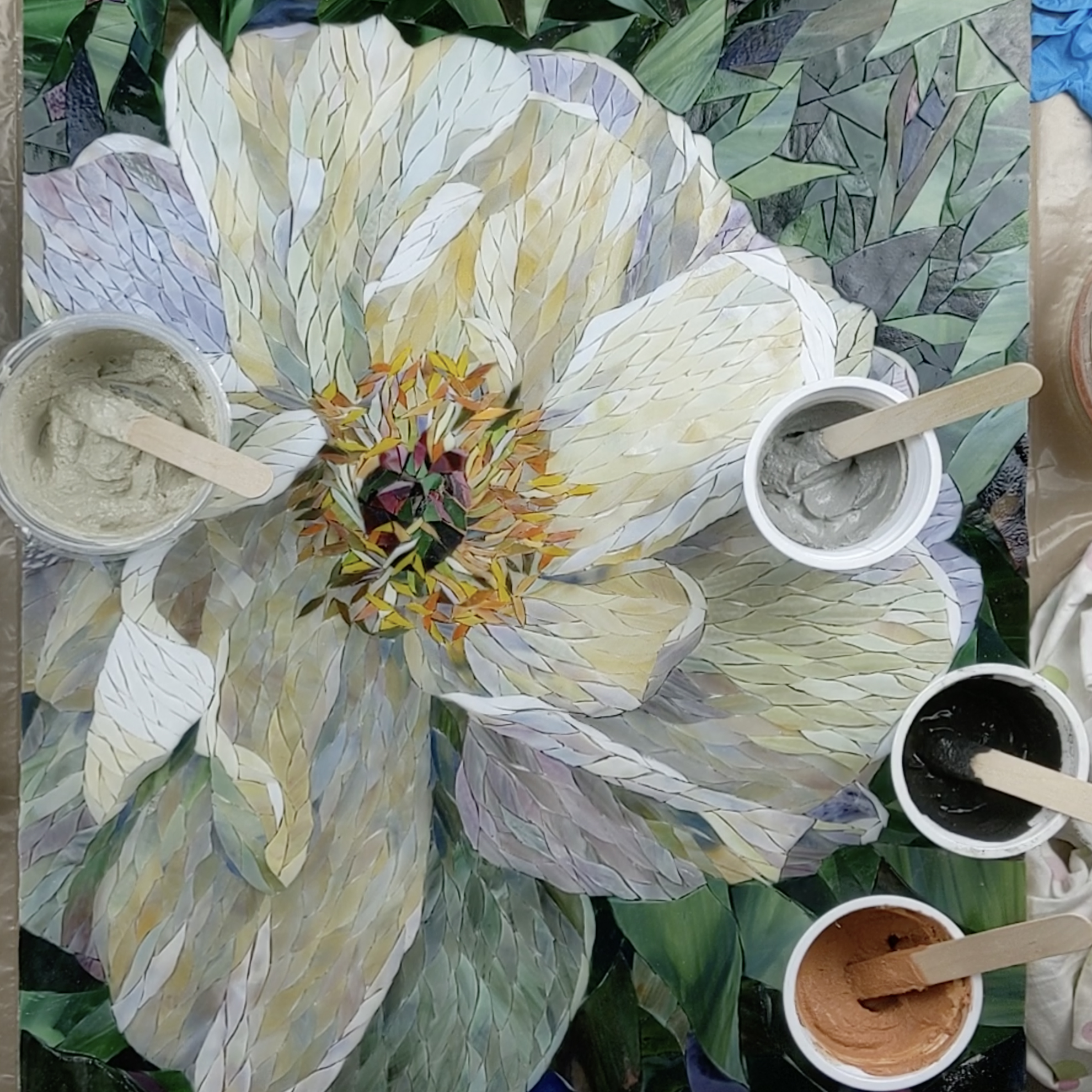 Learn about the pigments and how to mix them into grouts. Practice grouting in multiple colors.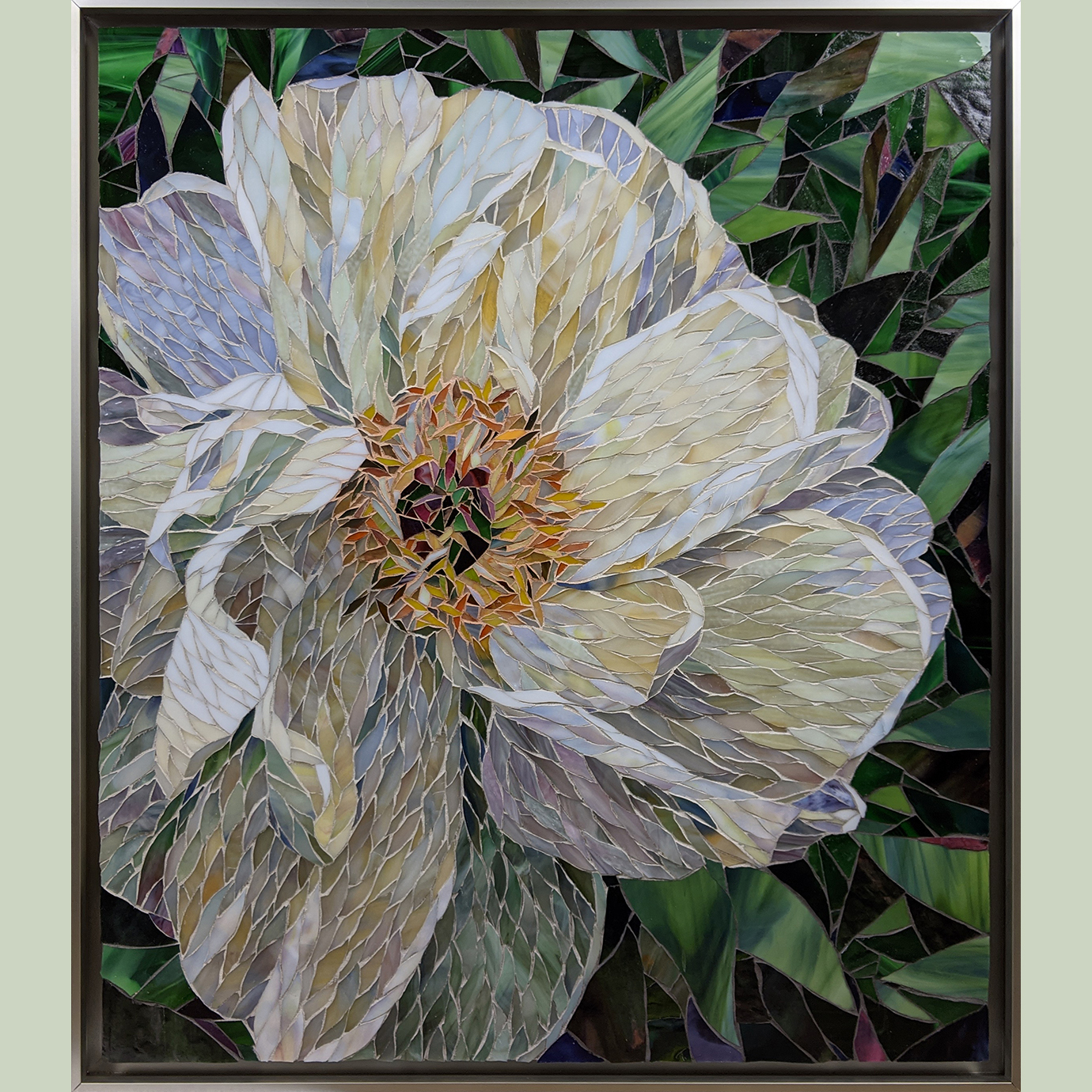 Get tips on framing your artwork and watch Yulia frame this mosaic and attach the handing hardware. Enjoy the mosaic!
Get a 30 min Free Consultation!
For a limited time only: purchase this workshop and get a complementary 30 min. consultation with Yulia Hanansen to discuss your Peony project. We could do it via Zoom or Phone. This offer is valid for 3 months after the date of purchase.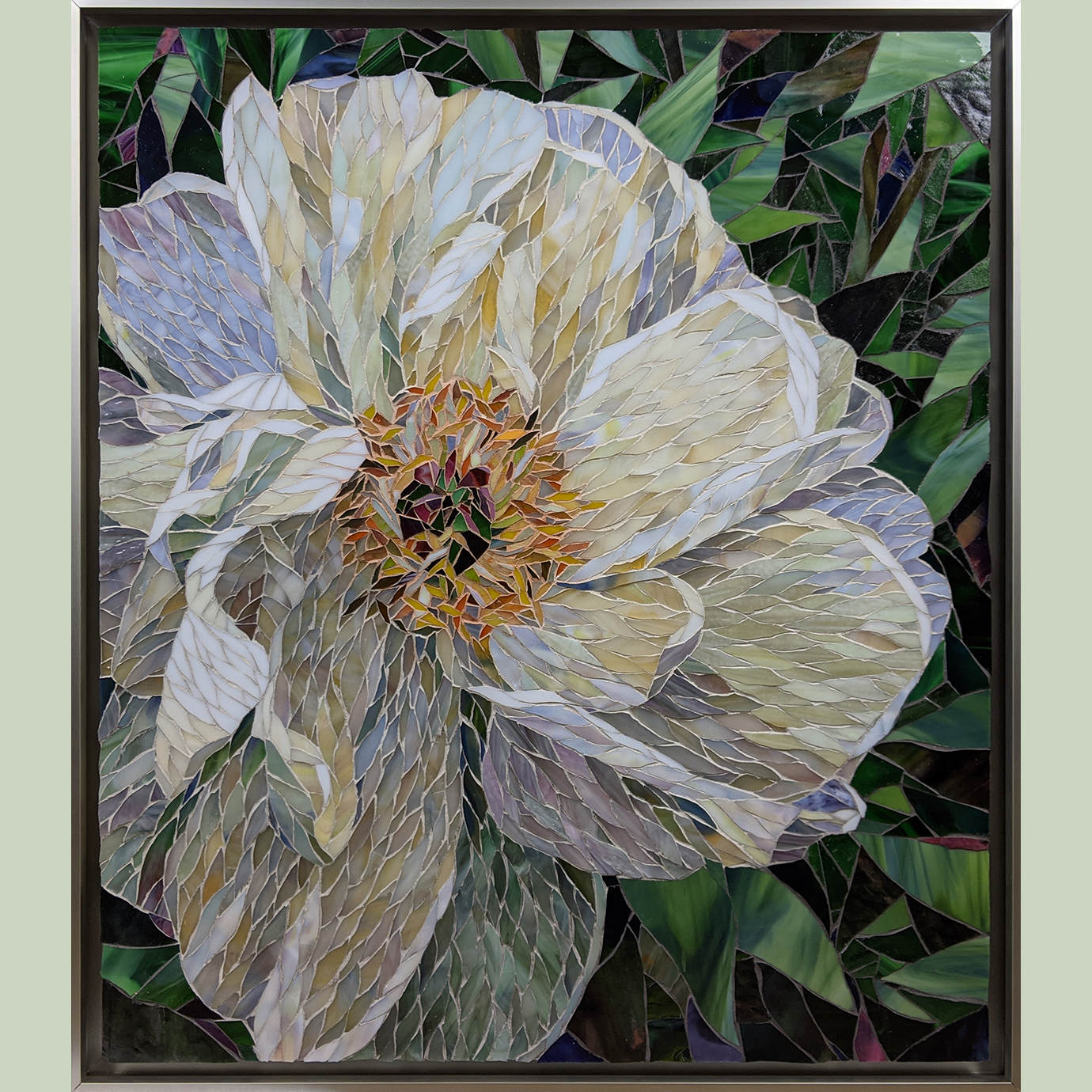 Other Available Courses
Check out other courses that we offer at Learn Fine Arts. All the workshops have been designed, performed, and directed by Yulia Hanansen. From my studio to yours, enjoy your learning experience!
Check your inbox to confirm your subscription