Level: Beginner/ Intermediate
Access: unlimited forever, you can watch this workshops as many times as you want from anywhere in the world.
What is a Horizon line and how to find one?
How to convey a Depth of Field in a landscape?
What is an Aerial Perspective and how can it be applied to a mosaic landscape?
How to mosaic a Foreground and make it look closer than a Background?
How to Shade and work with Colors and Values?
What's the best way to mosaic the Sky?
Find answers to these questions and much more in a "Landscape Mosaics"! This course will take you on a step-by-step journey of learning in-depth and in a great detail the entire process of creating a mosaic landscape. Make sure to watch a FREE Introductory Video!
You will learn:
a landscape history and get familiar with historically important landscape artists and their works
how to find a Horizon line and how it varies depending on your height
what is a Vanishing point and its importance in showing a Perspective
how to use a Rule of Thirds and other tips and tricks of composing your image
complete practical exercises that will prepare you for the main project
how to select glass for your Foreground, Middleground, and Background areas
about tools, substrate preparation, and design transfer
how to cut glass into brush-stroke cuts for use in the sky area
how to mosaic each individual area - demos are given from start to finish of this project
how to grout your piece in multiple shades of color and blend the shades together
how to analyze your artwork at the end
This workshop is about learning the principles that make up any landscape and applying those principles to a mosaic project. Through demos and featured work-times Yulia Hanansen showcases how to apply theoretical knowledge to create a mosaic artwork.
Enjoy 3 hours of detailed instructions, hands-on demos, and viewing time! This workshop will put you on a path for working on your landscapes independently.
Note to Complete Beginners/ Novice Level Students: this workshop is for beginner, intermediate and above level students. If you never made mosaics before it is recommended that you take "Stained Glass for Beginners" workshop first. If you have little or some experience with stained glass mosaics, you can take this workshop.
In-person value of this 2-day workshop is $350, plus materials.
LIMITED TIME BONUS: Purchase this workshop and receive a FREE 30 min. consultation about your project with Yulia Hanansen! Consultation is via Zoom or phone. Contact Yulia to schedule time with her.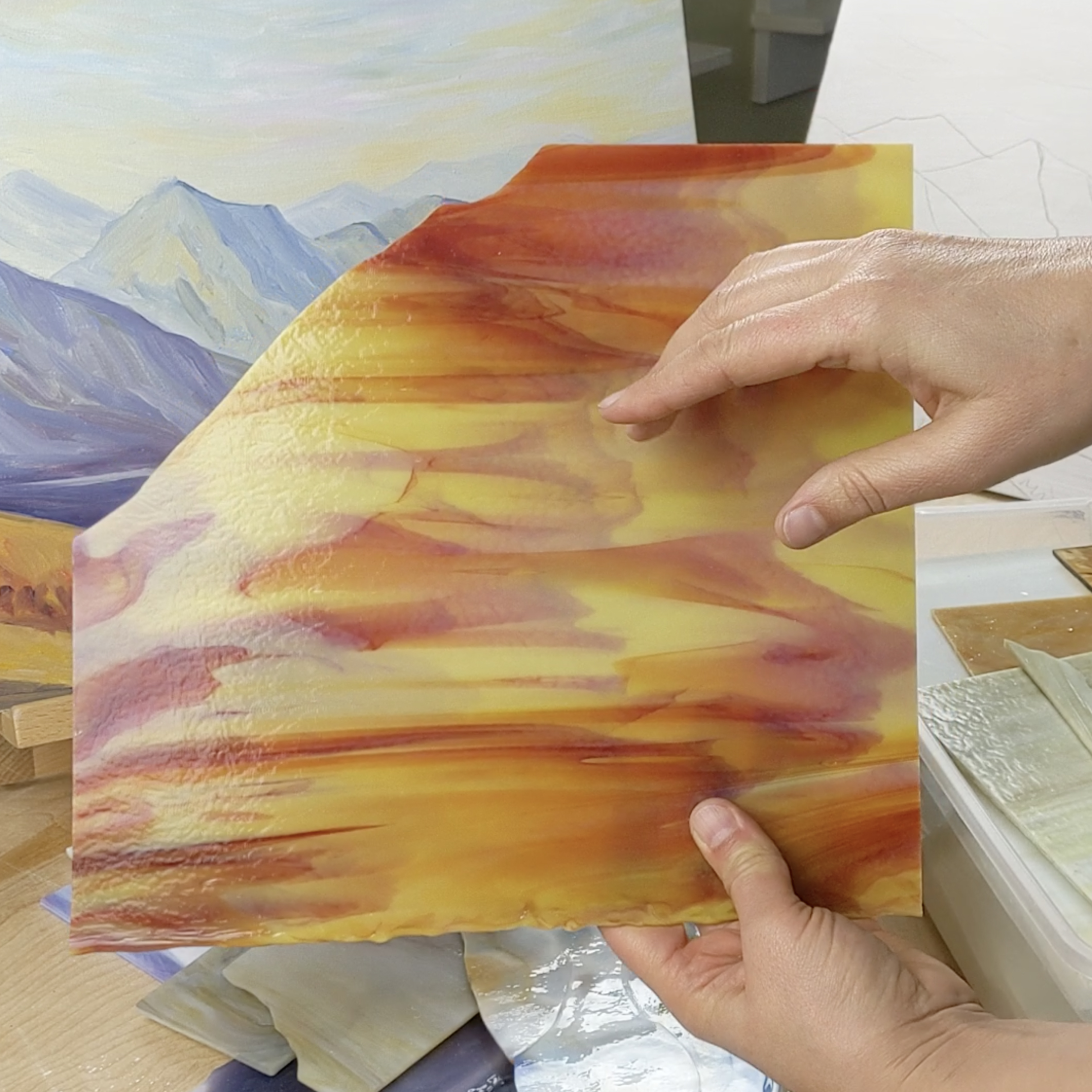 Learn what brands and types of glass work the best for this project.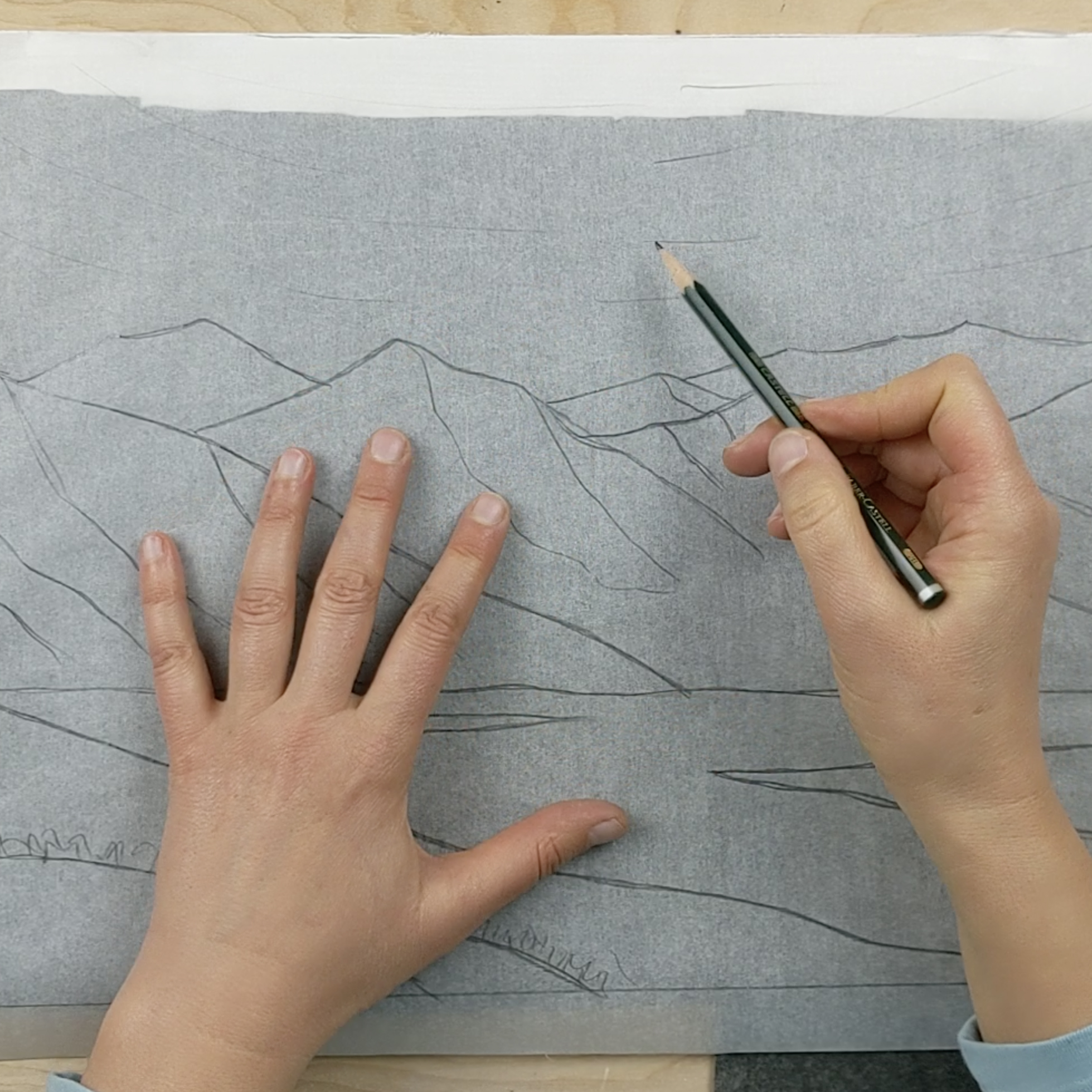 Transfer your Design after printing out the provided image.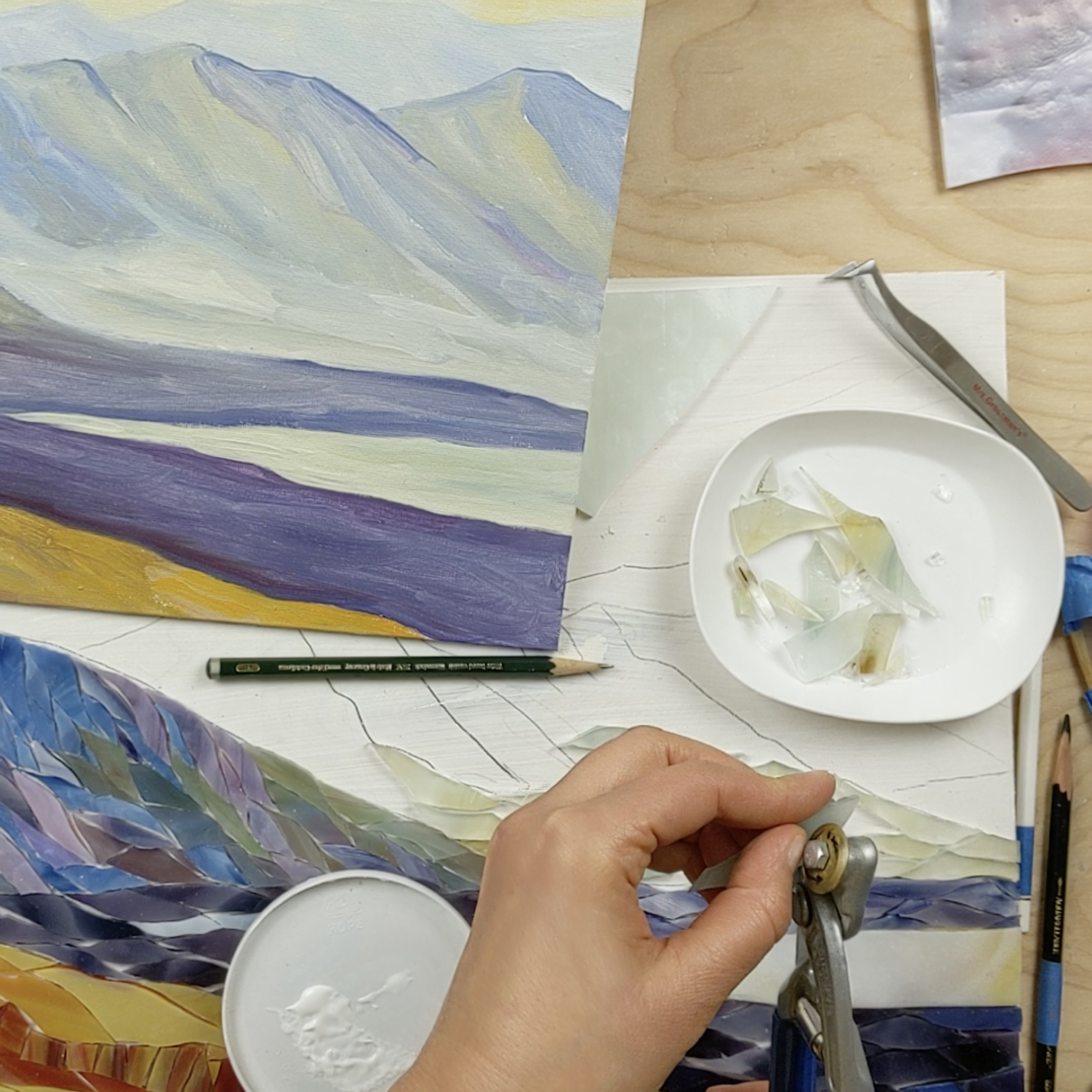 Step-by-Step Instructions
Easy to watch, well-organized content lets you complete your project in sections as you watch step-by-step demos.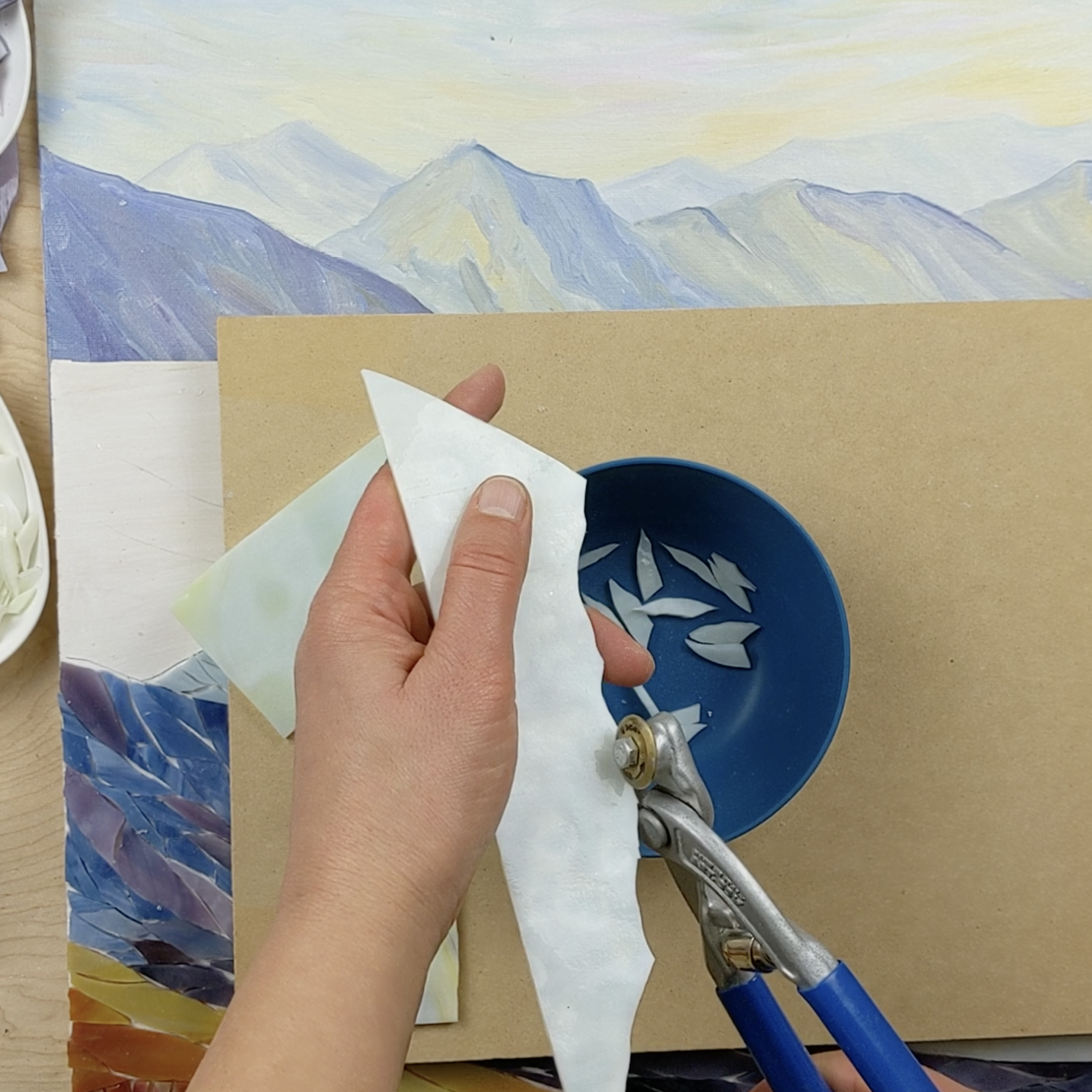 Watch a lesson and learn how to cut glass for the Sky.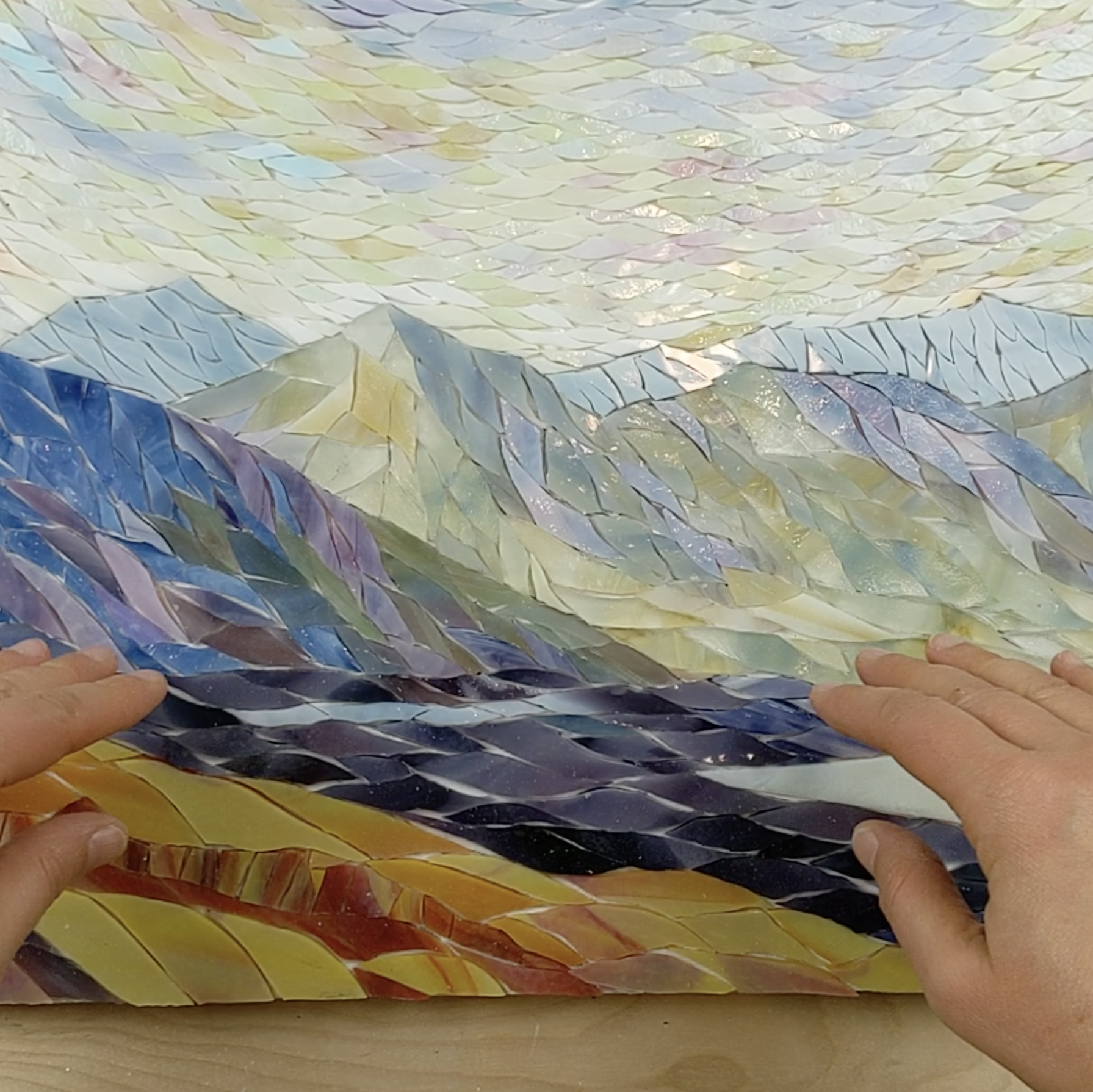 Watch Yulia discuss how the elements of the Landscape construction were used to make this project (pre-grout and after grouting).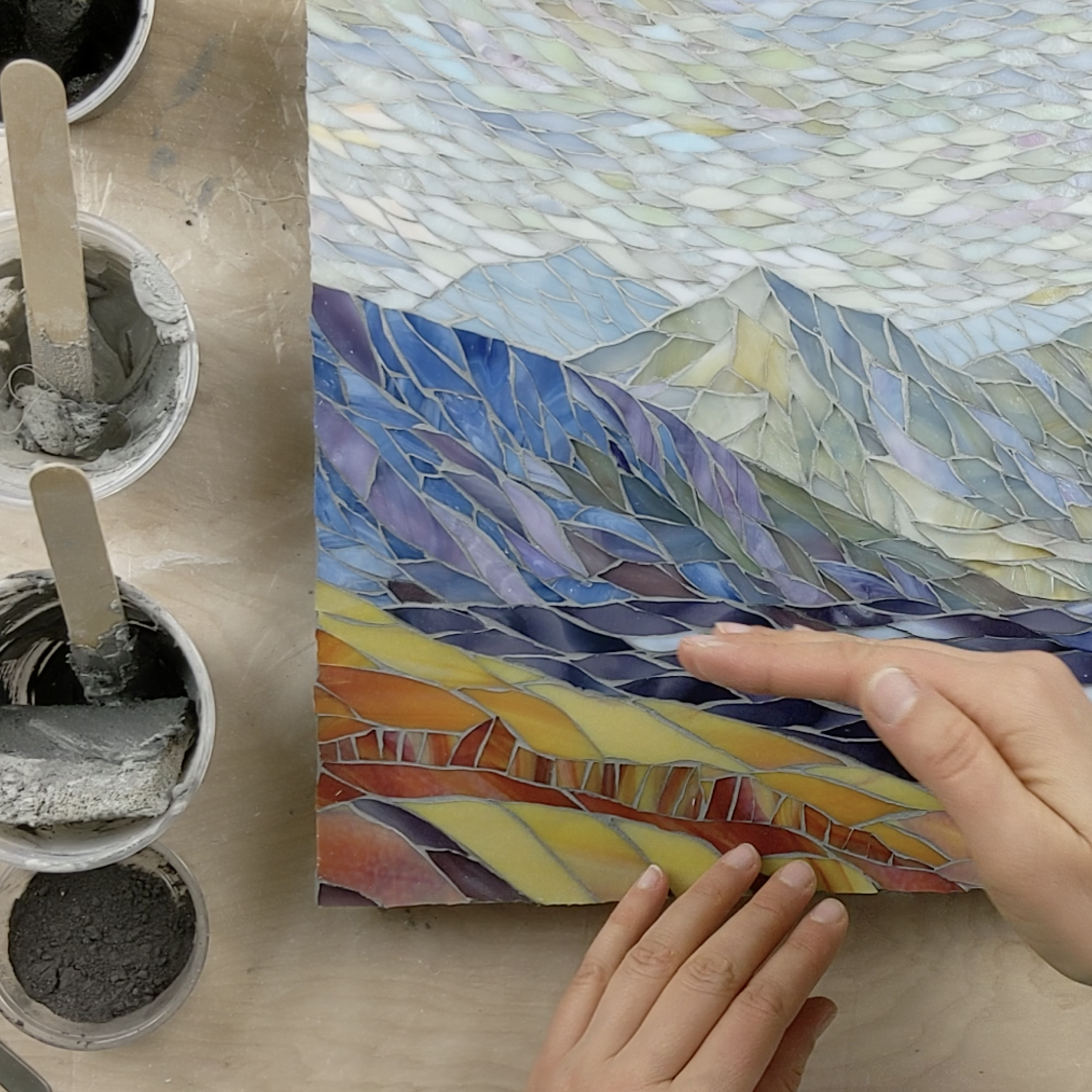 Learn how to grout in multiple tones of grout and how to blend different grouts together.
Get a 30 min Free Consultation!
For a limited time only: purchase this workshop and get a complementary 30 min. Consultation with Yulia Hanansen! We could do it via Zoom or Phone. This offer is valid for 3 months after the date of purchase.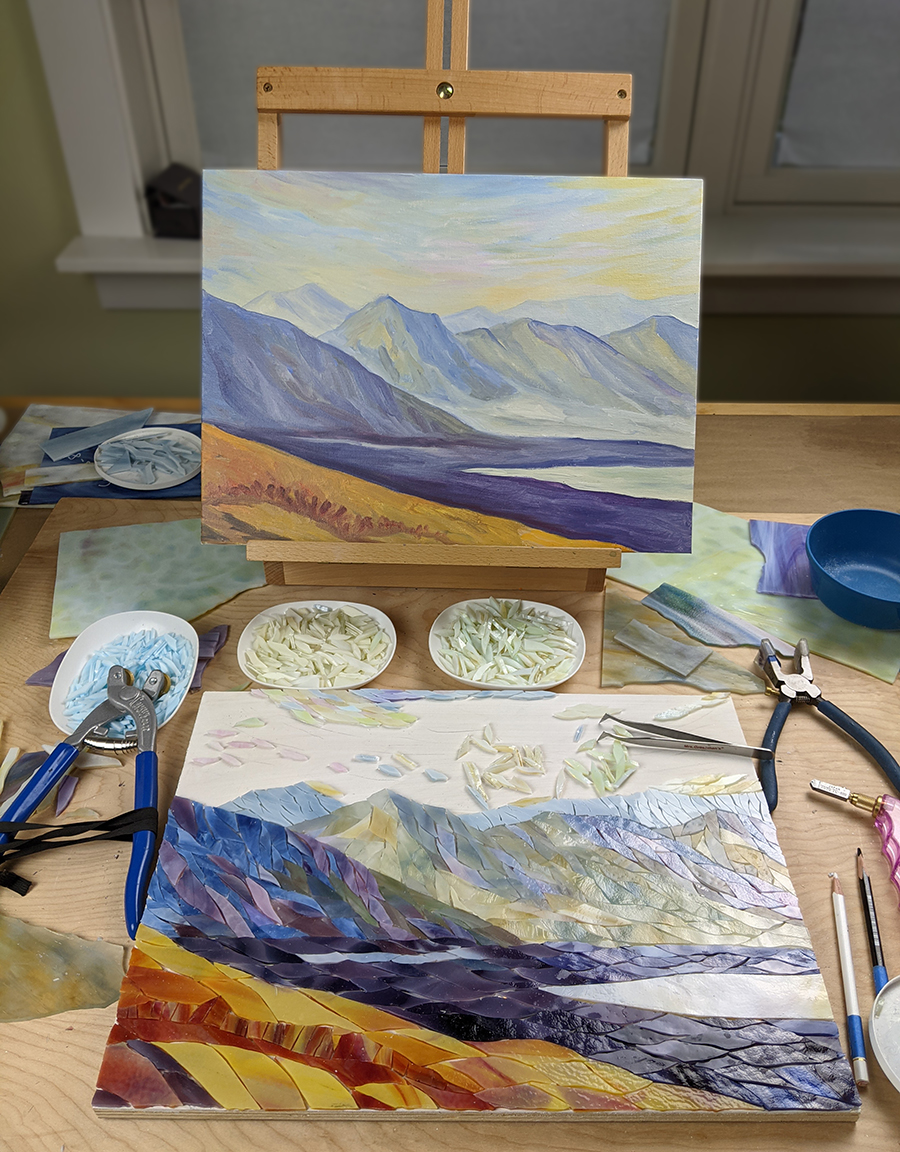 Try These Workshops with Yulia Hanansen!
Check out these courses offered exclusively on Learn Fine Arts:
Check your inbox to confirm your subscription