Level: Intermediate & Advanced
Access: unlimited forever, you can watch this workshop as many times as you want from anywhere in the world.
If you love working with purples and violets and if you love flowers, this workshop is for you! This workshop features 4.5 hours of in-depth step-by-step instruction that will take you on a journey of making an Iris Flower mosaic from the very start to the grand finale.
A limited time offer: this workshop comes with a complementary 30 min. consultation with Yulia Hanansen by phone or via Zoom. This offer is valid for up to 3 months after the purchase. We can discuss your project in-progress or a finished artwork.
In this course:
watch this mosaic made right in front of you from start to finish
find out about purple color from the historical and scientific perspective
a little bit of color theory and how hue, saturation, and tone apply to purple glass
work with the provided design or use your own and learn about design clarity, form, composition, and an approximate symmetry
learn how to enhance your design to create a 3D feel of flower
lots of drawings explaining tesserae shapes and layouts, tile flows, gradients, and much more
all the important tesserae placement & cutting decisions are talked about in-detail
prepare a color gradient of glass swatches, learn a brush-stroke cut, and build a library of tesserae
watch Yulia mosaic each petal & discuss warm and cool colors and how they can be used to portray translucency in the petals
analysis and discussion of each finished part

get ready for an informative and in-depth discussion about the backgrounds that will work with this flower

how to create a gradient in the background
discussion of pigments, how to mix them with grouts, and how to grout in multiple colors
and much more!
This workshop is about the process, both, creative and mosaic-making. Through demos and featured work-times Yulia Hanansen showcases how her thought process guides her through creating a mosaic project.
Once purchased, this workshop is for you to keep forever.
Note: this workshop is for Intermediate & Advanced levels, however if you are a Beginner with some experience in mosaics, you are welcome to take this workshop.
This workshop is also available as a Course Pack bundle that includes "Peony Mosaics" + "Iris Flower Mosaics" and is offered at a 15% discount rate for both workshops at any time. https://www.learnfinearts.com/p/peony-mosaics-iris-flower-mosaics-course-pack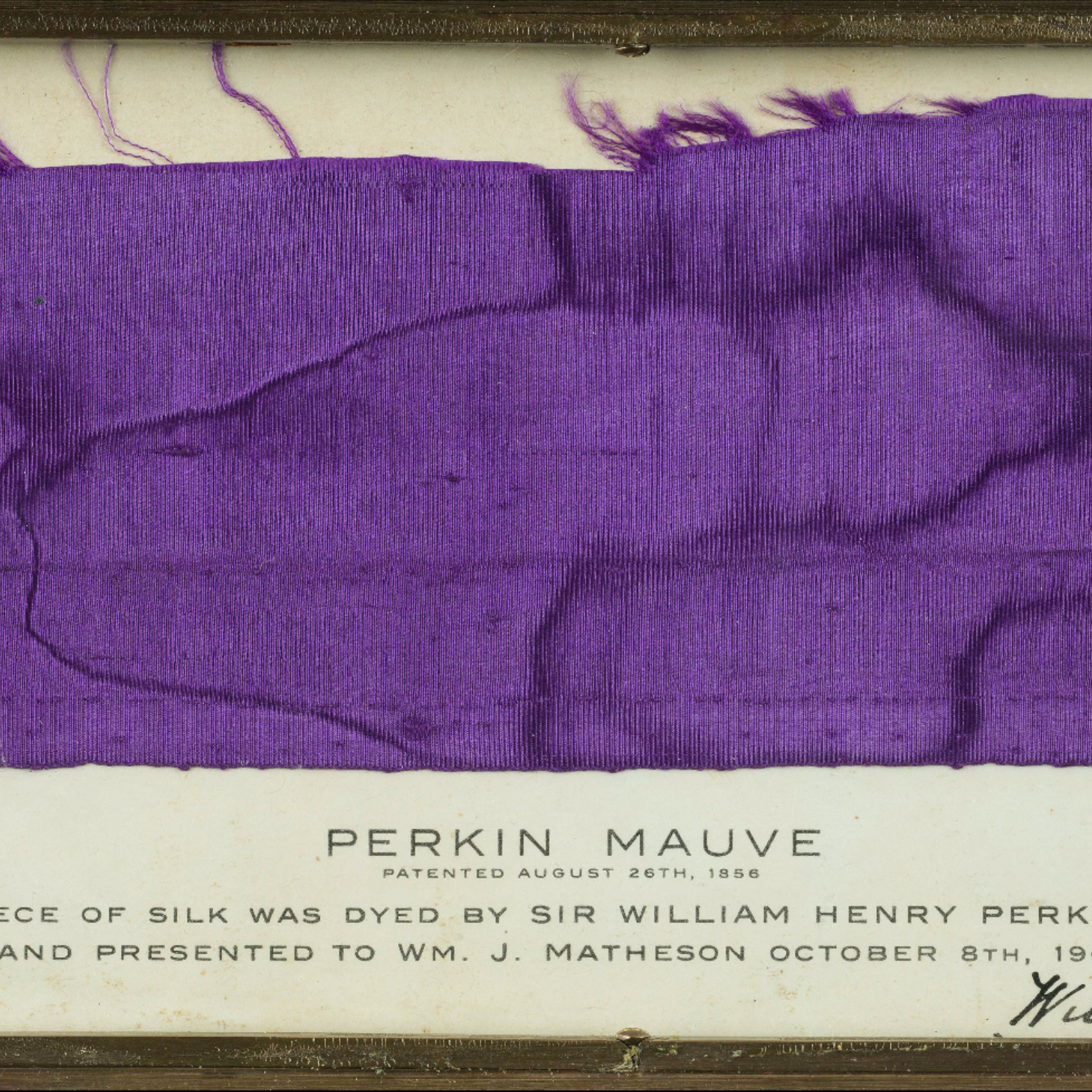 History and Science of Purple
A short overview of history and science of purple color, difference between "purple" and "violet", color spectrum.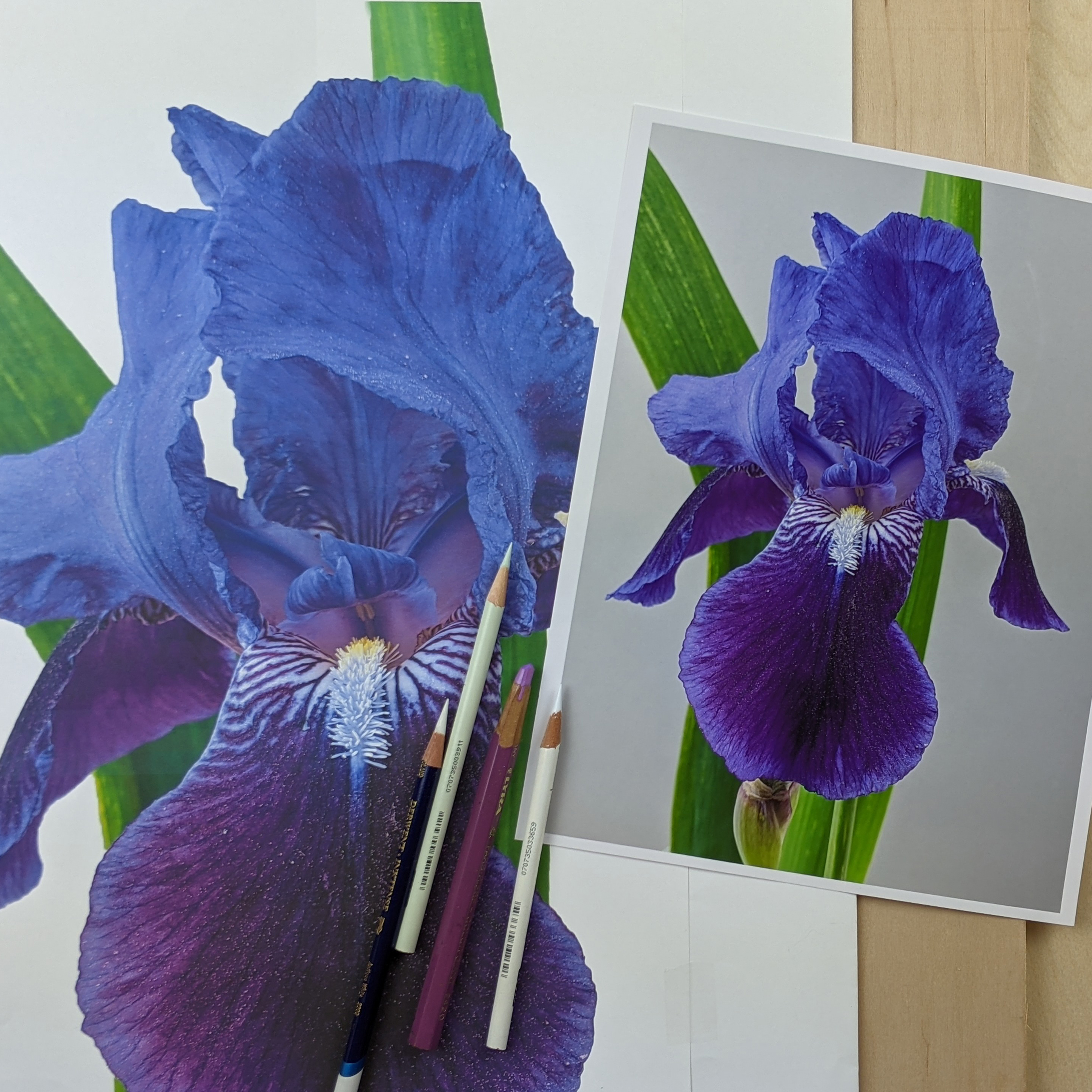 Learn about a perfect turn of flower, composition, symmetry, form, and how to enhance your design for a mosaic.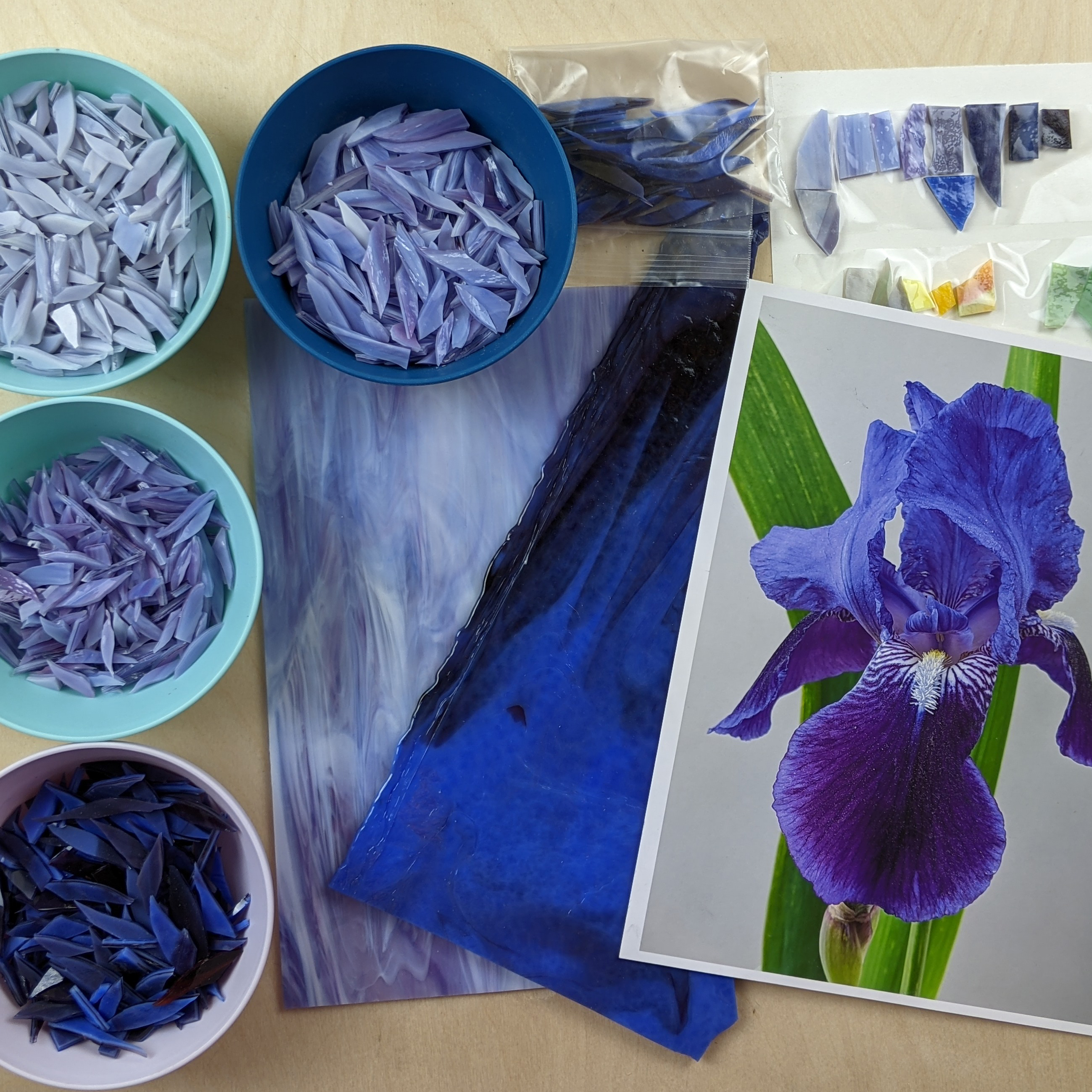 Pick out purple glass, learn about brands, brush-stroke cuts, and more.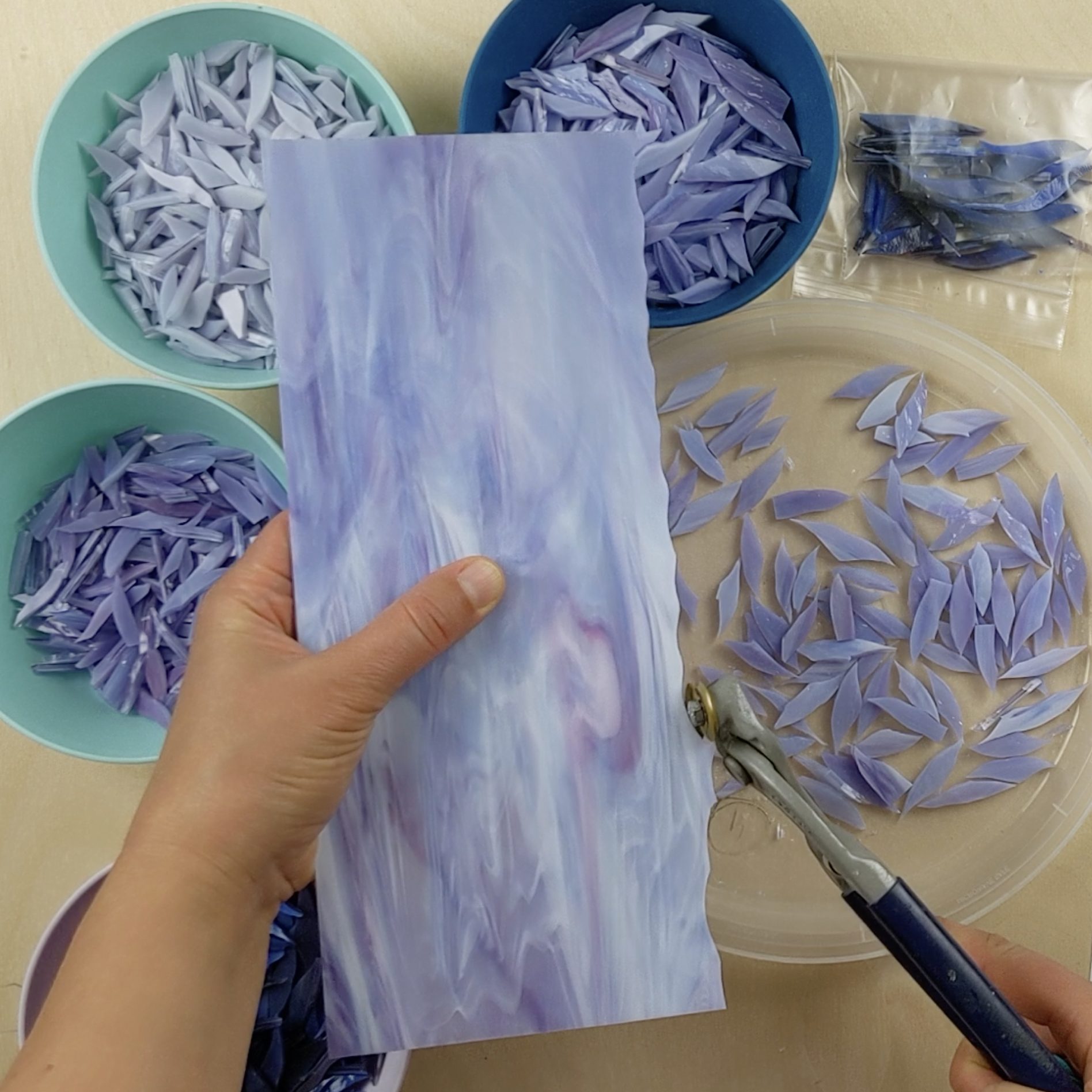 Learn Yulia's signature brush-stroke cuts and how to make a variety of shapes.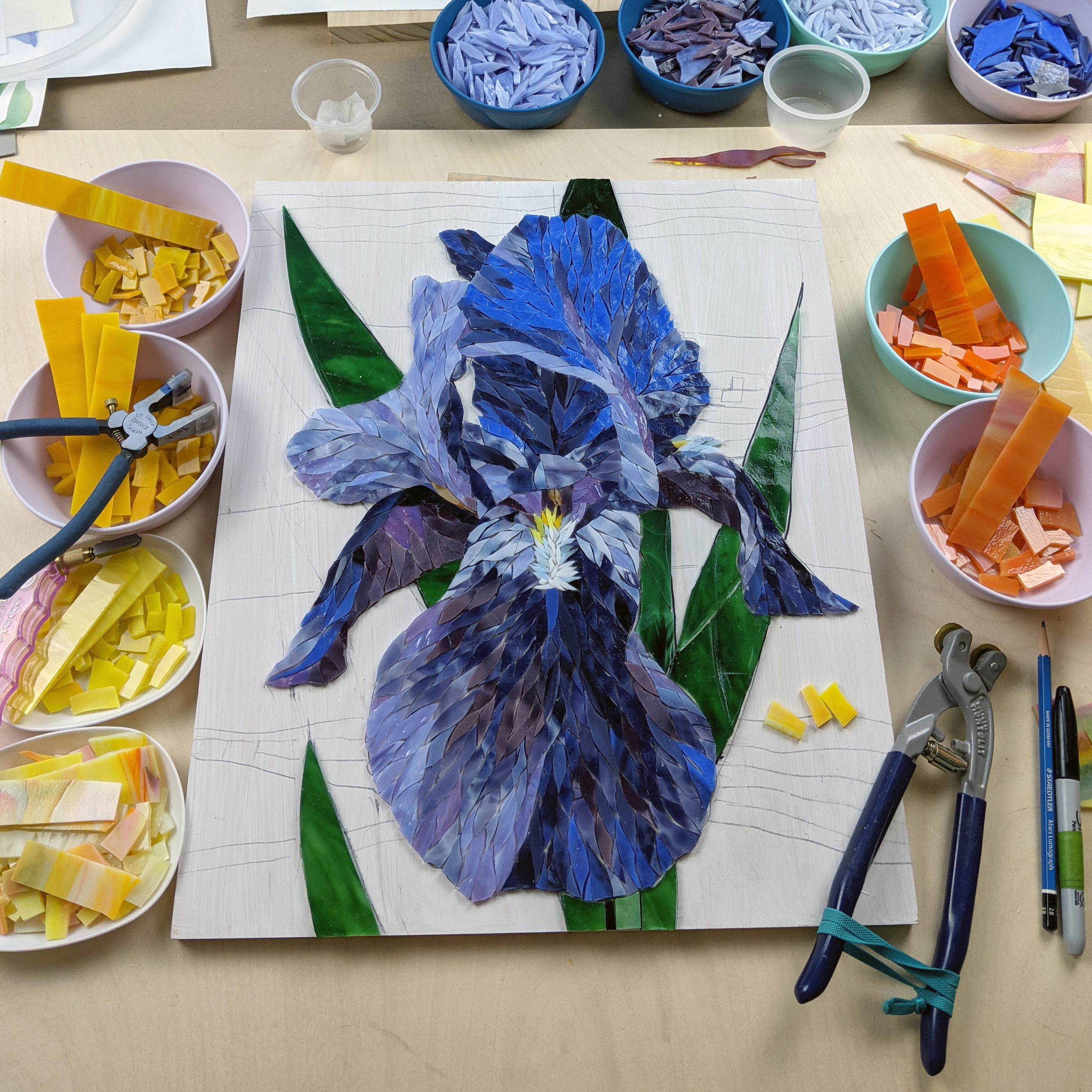 Build a color gradient in the background and learn how to blend colors together.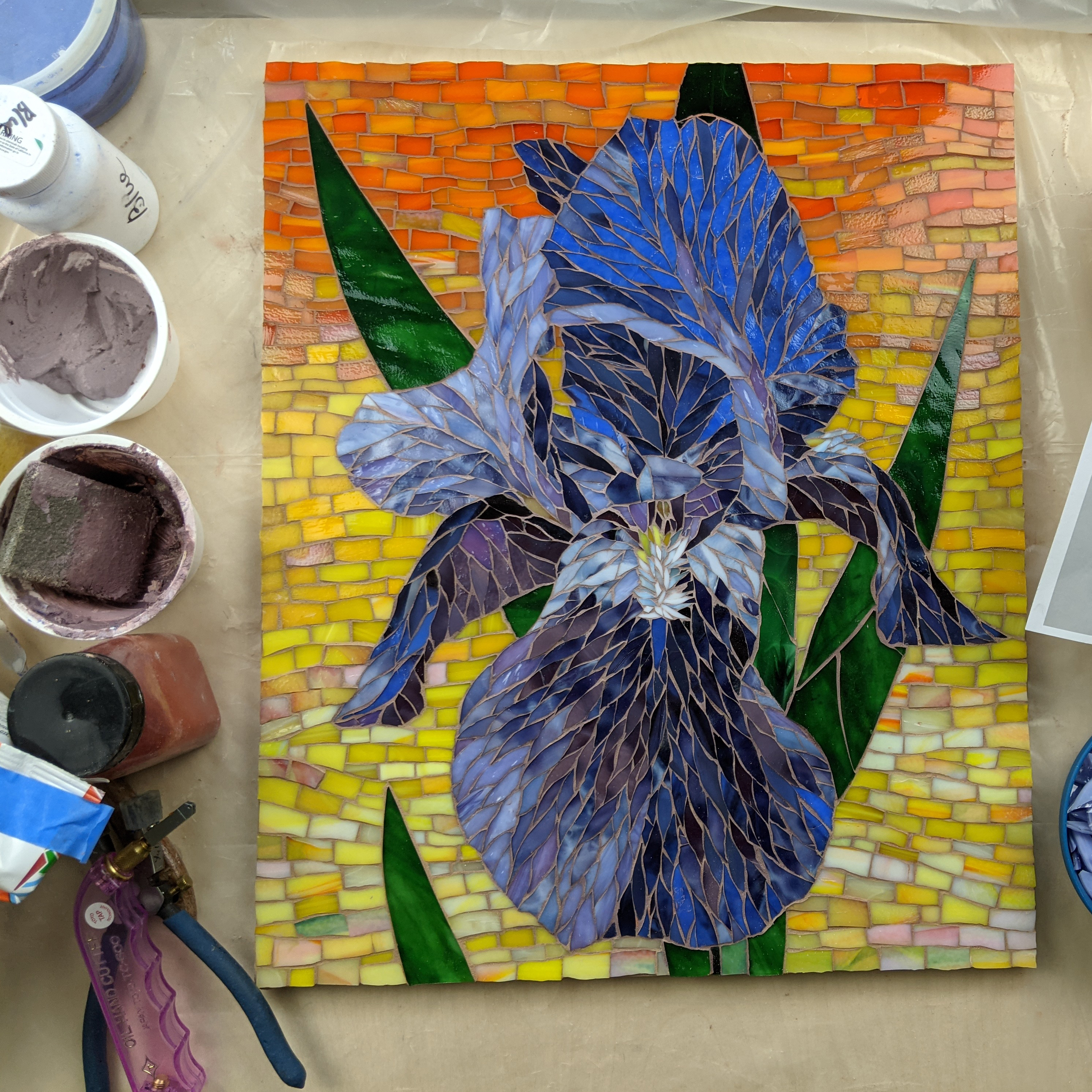 This is a great way to learn how to grout in multiple colors.
Yulia Hanansen has 20+ years of professional mosaic working and teaching experience. She has taught a variety of mosaic courses ranging from Flowers, Landscapes, Portraiture, Layered, and Abstract Mosaics. Yulia is also proficient in drawing, painting, printmaking, digital media, and other fine art techniques. She is currently has an adjunct professor appointment at Towson University, Maryland where she is teaching courses in printmaking, drawing, and book arts.
What Students are saying about this course:
"During this summer, I had the pleasure of taking one of Yulia's online courses to create a 16x20 Portrait of an Iris. I loved that I could go over concepts multiple times and I learned a lot that I can apply to future projects such as building a pallet of colors from light to dark to use for shading, how to highlight with glass and using dry pigments to create different colors and shades of grout and then blend them. I love the end result and look forward to making a companion piece with the Peony course! Yulia's teaching is very clear and complete and I love that she shares her secrets!" - Cathy Schwab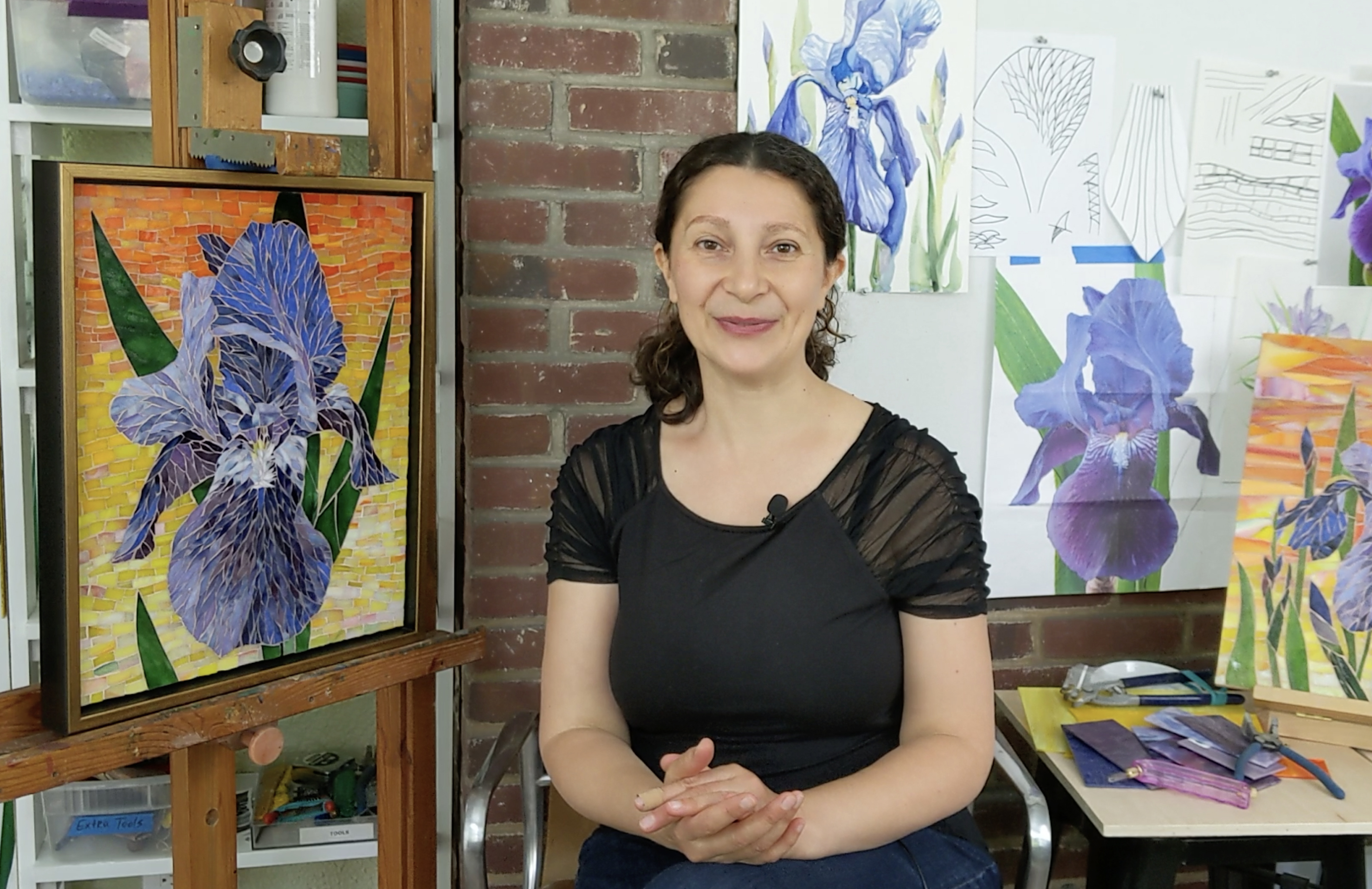 Featured Courses
Check out other courses we offer! All courses taught by Yulia Hanansen.
Check your inbox to confirm your subscription