Level: Novice/ Beginner/Intermediate
Access: unlimited forever, you can watch this workshop as many times as you want from anywhere in the world.
In this workshop I am sharing my skills on how to prepare a variety of tesserae for mosaic making and do it by using hand held tools. This Level 101 course will open many possibilities for you and your art!
If you are like me and love incorporating different materials into your artwork, you will enjoy this workshop as it is a wonderful compilation of demos that show you how to cut almost anything. This course features close to 3 hours of footage that can be viewed in sections at your own time.
The following is included in this course:
discussion of tools, tool adjustment, maintenance, tips and tricks and proper holding of tools
using wheeled nippers, tile nippers, glass cutter & pliers, tile breaker, and Starrett nippers
cutting pre-made glass tiles: vitreous glass, Cicis, thick and thin glass tiles, backed glass
cutting small stained glass tiles, tile shaping and precision cutting
stained glass cutting straight lines and curves
building a board and a cutting system for precision cuts
brush-stroke cuts, shapes, tips & tricks
cutting large stained glass sheet
iridized, mirror, dichroic, and textured glass
smalti and gold
high-fire and low-fire ceramic tiles and how to tell the difference
suggestions on how to use the tesserae
plate cutting with precision
deconstructing a cup
how deep to put the tool in to get a successful cut
and more!
Not included in this course:
Wet saw, band saw cutting
circle cutting (unfortunately, one needs an expensive equipment to do it well and the goal of this workshop is to use the hand tools)
stone cutting - stone is better cut on a hardie with a hammer
very large tiles that need a saw to be cut
laying out the tesserae, andamento, or mosaic samples
This workshop is about the techniques and a process of cutting. A downloadable PDF file is provided with the list of resources for tools and materials.
Learn about stained glass brands and types and what is the best glass to use for cutting into mosaic tiles.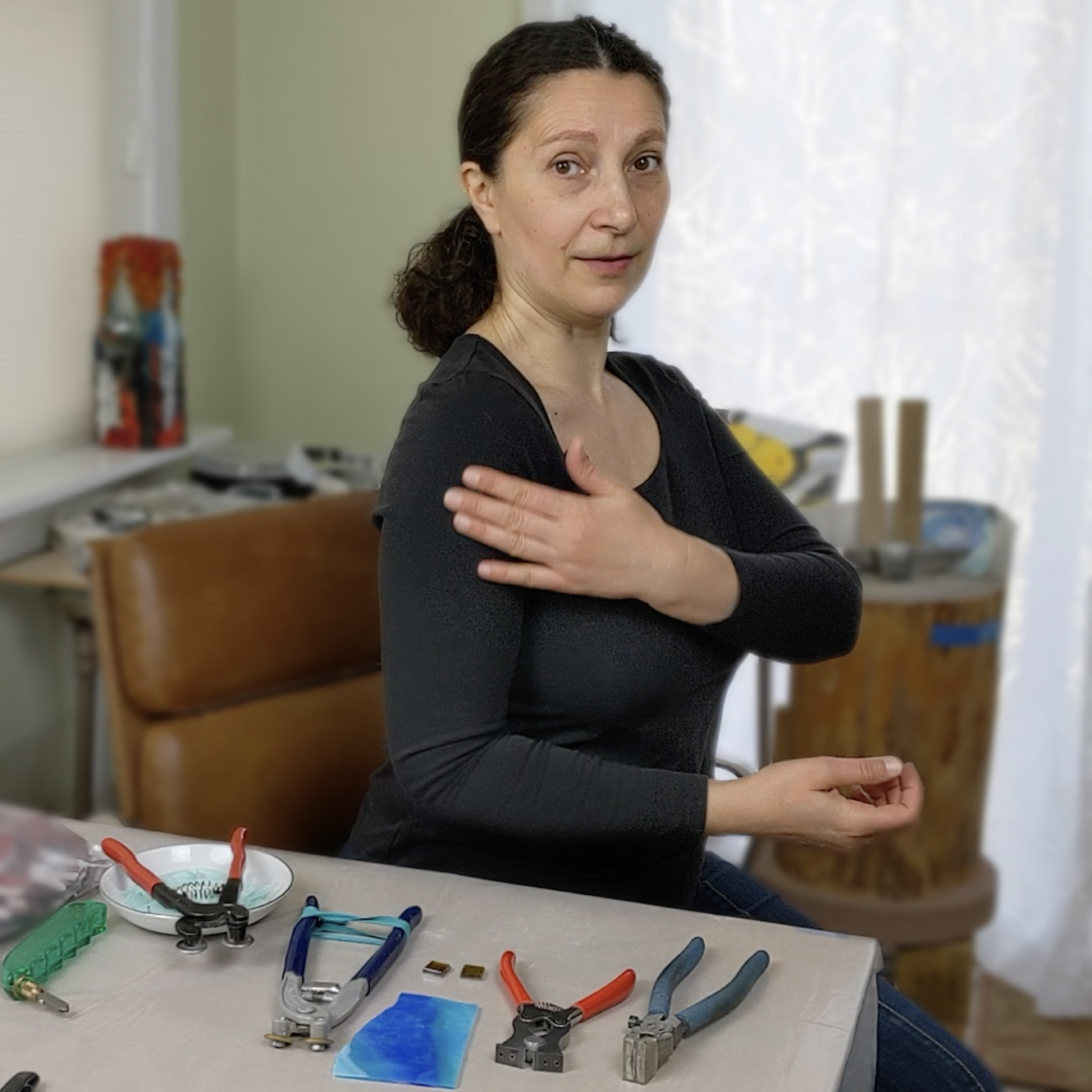 What seat height is ideal for cutting mosaic tiles and working on your mosaics in general?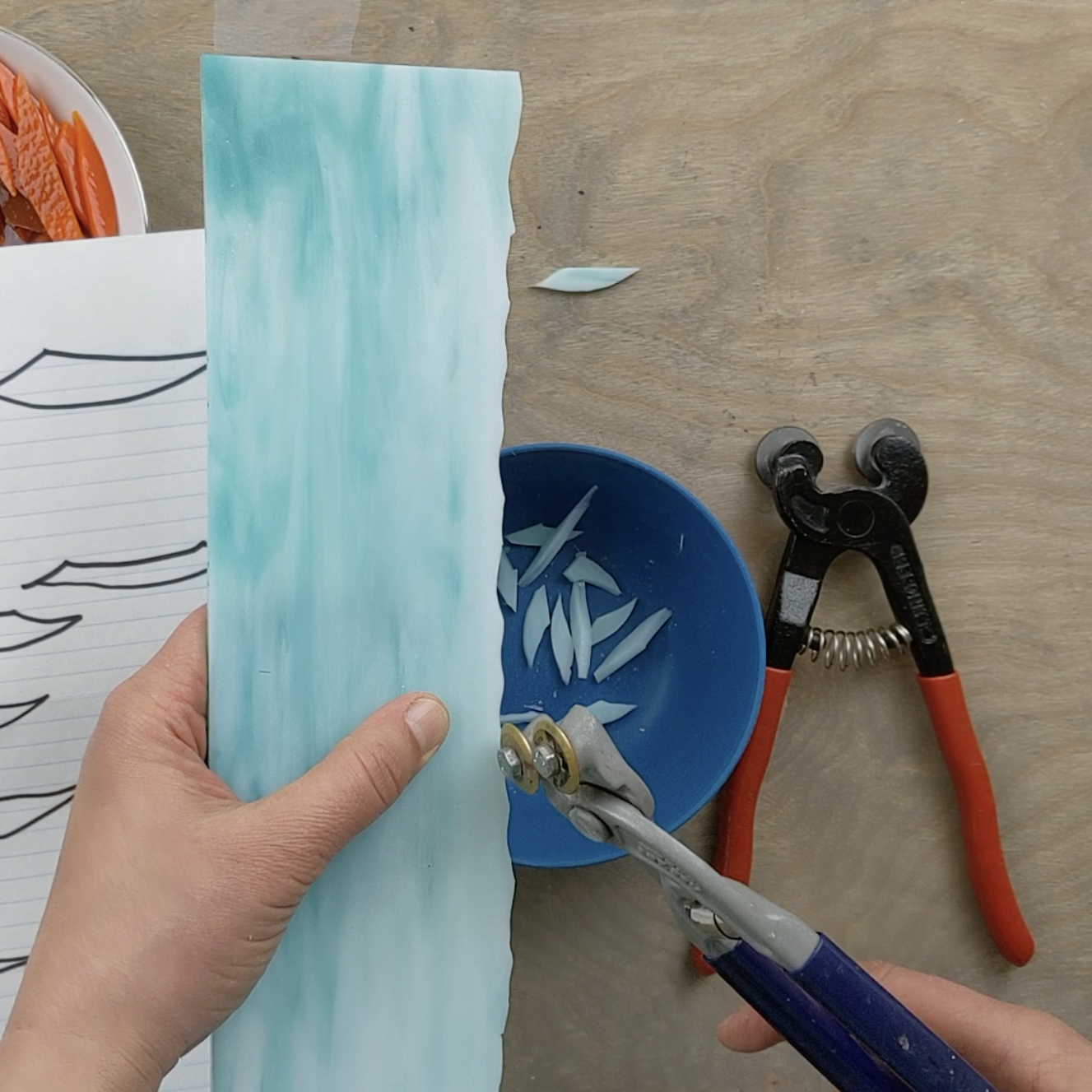 This course offers in-depth explanation of these cuts and how to achieve certain shapes, how to hold your tool, etc.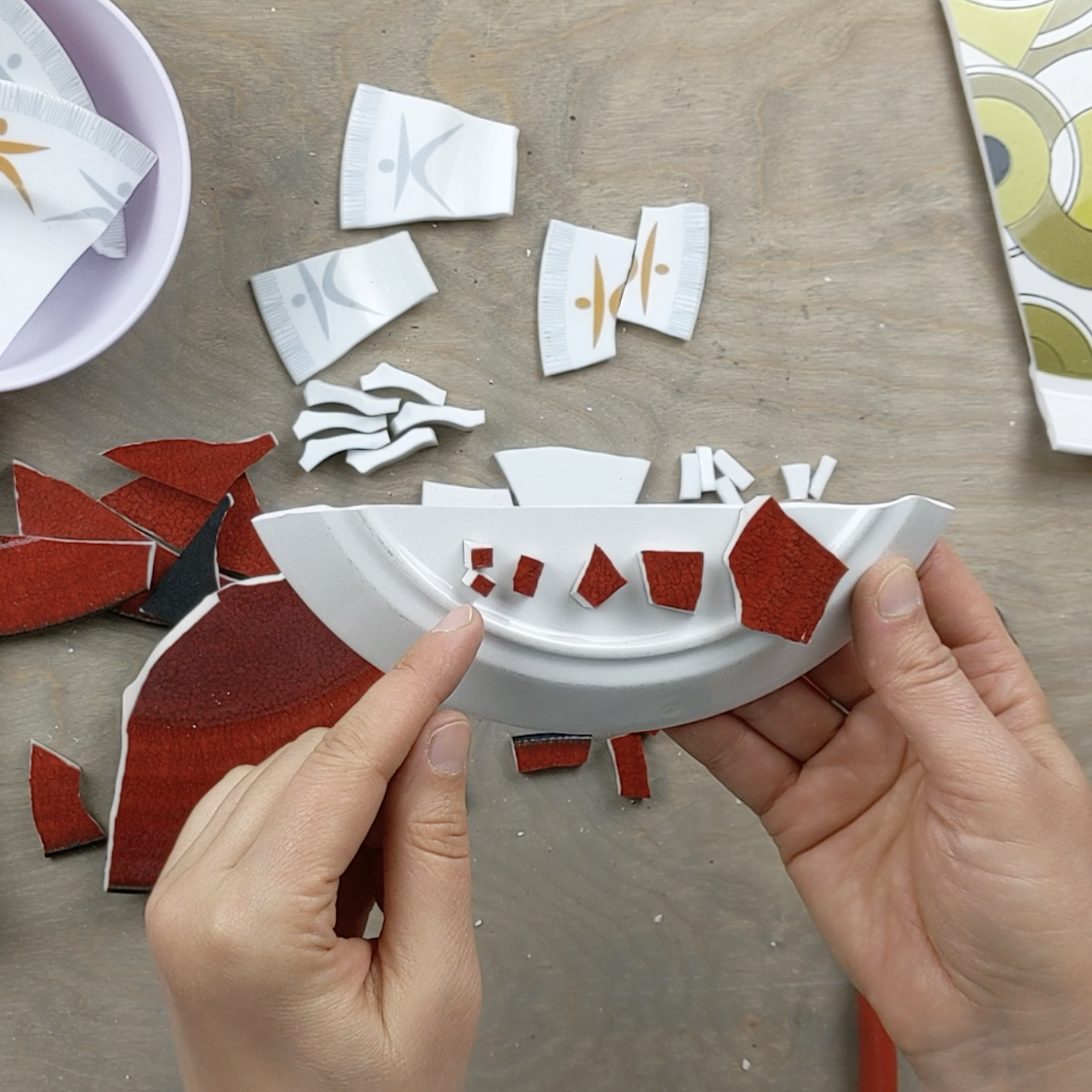 Learn how to cut up a plate in a controlled way.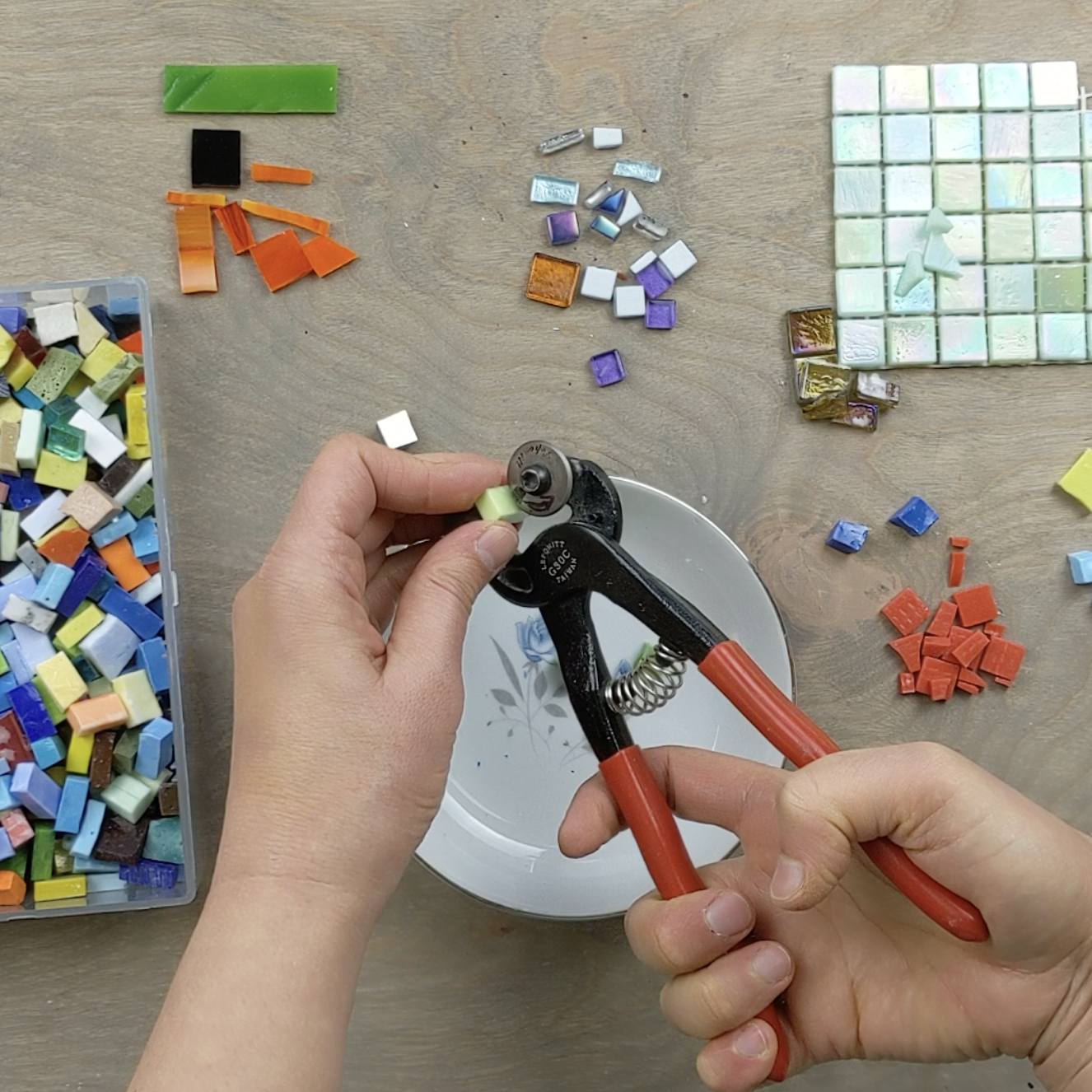 Different Glass Tiles & Smalti
Learn how to cut a variety of glass, ceramic, and porcelain tiles. Cut smalti and gold smalti.
Learn how to take apart a cup and preserve the useful design parts.
More Great Courses!
Here are other courses to try at Learn Fine Arts!
Check your inbox to confirm your subscription